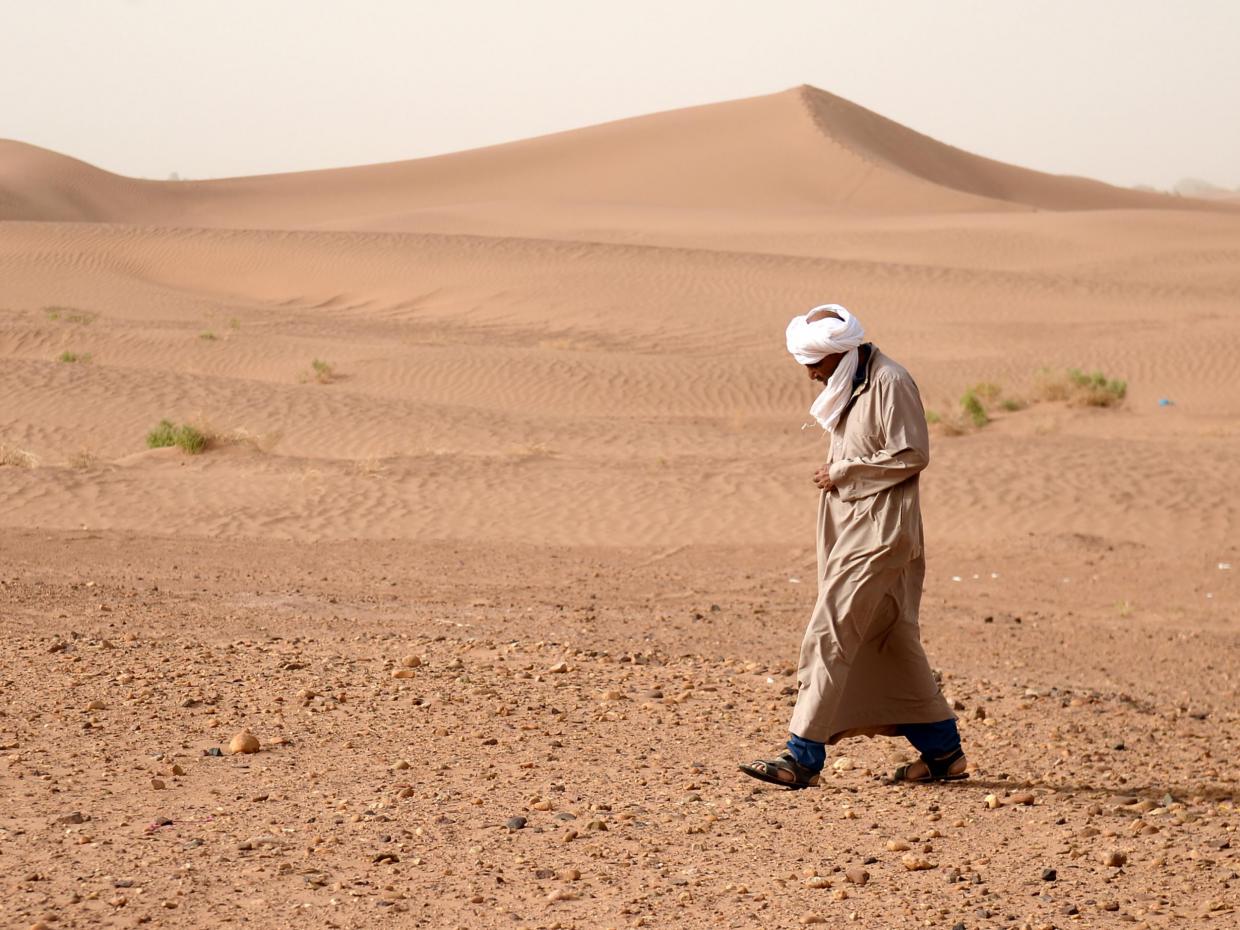 Expansion of Sahara is bad news for inhabitants of Sahel border region as rainfall dries up on farmland
The Sahara Desert has grown significantly over the past century, and climate change is largely to blame, according to a new study.
Analysing data collected since 1923, a research team examined the different factors that contributed to changes in rainfall in the Sahara region.
They found the desert, already around the size of the US, had expanded by about 10 per cent over the period covered by this data.
These results have implications for those living in the border region of the...