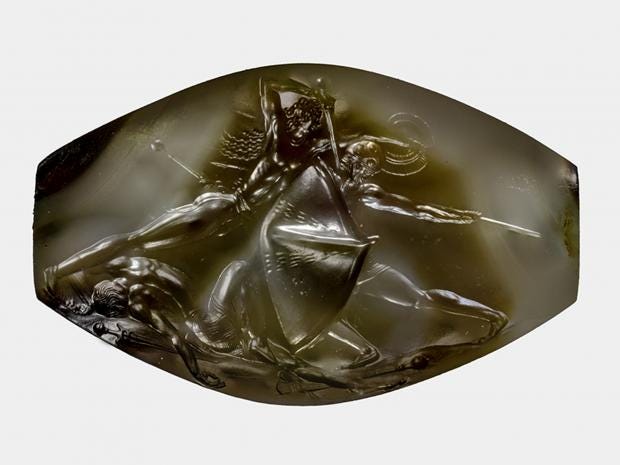 An engraved stone with a finely detailed battle scene was found in the grave of a warrior buried about 1450BC
Two years ago, archaeologists excavating an ancient grave at Pylos in south-western Greece pulled out a grime-encrusted object, less than 4cm long, that looked like some kind of large bead. They put it aside to focus on more prominent items, like gold rings, that also were packed into the rich grave.
But later, as a conservator removed the lime accretions on the bead's face, it turned out to be something quite different: a seal stone, a gemstone engraved with a design that...